We are America's Food, Beverage and Culinary endorsement organization, increasing your profits through our Gold Medal Endorsement Program. Just look at all the imaginitive ways our winners have used the Gold Medal in every touch point possible – check out our Pinterest Board of Gold Medal Usage HERE.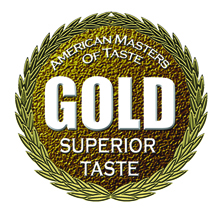 Every day we research product categories and conduct judgings to select America's superior products. We boast the longest running program of its kind with the most up to date buyer contact database.
Follow us on Facebook, Twitter and Pinterest:





For more information, email us at info@chefsinamerica.org or call (707)557-8700 at our national headquarters in California.
The Superior Taste Gold Medal is the property of Chefs In America and is authorized for use only by licensed Gold Medal winners who participate in our Gold Medal Endorsement Program. The Gold Medal is not to be copied, duplicated or altered in any way, shape or form without the express permission of Chefs In America.