Alka H20
Alkaline artesian drinking water.
www.alkah20usa.com
Allied Domecq/ Canadian Club Whisky (now Fortune Brands)
www.beamglobal.com
Banfi Vinters*
Wines.
www.banfi.com
Barleans
Greens superfoods drink mixes and omega-3 nutrition oils.
www.barleans.com
Barton/ St. Pauli Girl Lager/Dark/ NA (now Crown Imports)*
Beer, imported.
www.stpauligirl.com
Barton/ Peroni Lager (now Constellation Brands)*
www.cbrands.com
Beck's Light Beer (AB InBev)
Imported light beer.
www.becks.com
Millenium Imports/ Belvedere Vodka
www.belvederevodka.com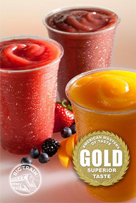 Big Train Beverages
Chai tea latte mixes, smoothie drink mixes, gourmet protein drink mixes.
www.bigtrain.com
Labatt USA/ Bohemia Beer (now AB InBev Brands)
Beer, imported.
no website available

Boon Rawd Brewery/ Leo Beer
Thai beer, everyday.
www.baoonrawd.co.th
Boon Rawd Brewery/ Singha Beer
Thai beer, premium.
www.baoonrawd.co.th
Wilson Daniels/ Cabo Wabo Tequila
www.cabowabo.com
Ceres Pure Fruit Juice Blends
Pure fruit juice blends.
www.ceresjuices.com
Charles Jacquin/ Irish Manor
Irish Cream Liqueur.
Charles Jacquin/ Chambord*
Premium, all-natural black raspberry liqueur.
www.chambordonline.com
Charles Jacquin/ Pravda Vodka
Premium vodka
www.pravdavodka.com
Charles Jacquin/ StrAvinsky Vodka
Polish Vodka.
Classic Wines*
Wines.
www.classicwinesofcalifornia.com
Coexist Coffee
Imported Arabica coffee.
http://coexistcampaign.com/collections/coexist-coffee
Constellation Brands*
Wine, beer and spirits.
www.cbrands.com
Confluence Wine Importers*
Wines.
www.cwimporters.com
Don Julio Tequila*
Tequillas.
www.donjulio.com
Douwe Egberts/ Sara Lee Coffee
Liquid coffee & tea systems.
www.douweegberts.com
Go Fast! Sports Beverage Company
Energy supplement beverages.
www.gofastsports.com
Hansen's Natural Sodas
Natural sodas.
www.hansens.com
H.C. Valentine/ Royal Cup Coffee
Organic whole coffee beans, organic whole decaffeinated
coffee beans and organic espresso beans.
www.hcvalentine.com
International Beverage Holdings/ Chang Beer USA
Asian beer, non premium.
www.interbevgroup.com
Iovate Health Science/Six Star Nutrition
Protein powder, whey based drink mixes; anabolic amino testosterone boosting powders; sports nutrition powder drink mixes for post-workout and sports nutrition powder drink mixes for pre-workout.
www.muscletech.com
ISS Research/Purely Inspired
Plant-based protein powder.
www.purelyinspired.com
Kate Farms
Vegan, ready-to-drink meal replacement shakes.
www.katefarms.com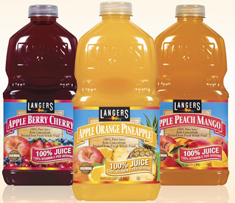 Langer Juice Company
Shelf stable apple juice, apple juice blends, cranberry juice, cranberry juice blends, pomegranate juice, pomegranate juice blends, ruby red grapefruit juice, pineapple juice, orange juice, orange juice blends, white grape juice, concord grape juice and red grape juice.
www.langers.com
Major Peter's Bloody Mary Mix*
www.majorpeters.com
Martini & Rossi/ Bacardi Imports*
Vermouth.
www.martini.com
Mehkong
Asian spirits, premium.
www.interbevgroup.com
Minute Maid
Premium ruby red grapefruit juice blend.
www.minutemaid.com
Mother Parker's Tea & Coffee*
www.mother-parkers.com
Numi Teas*
Organic, premium, fair-trade teas.
www.numitea.com
Pilsner Urquell*
Pilsner beer.
www.pilsnerurquell.com
POM Wonderful*
Pomegranate juice.
www.pomwonderful.com
Premier Protein
Ready to drink protein beverage shakes.
www.premierprotein.com
Royal Cup Coffee and Teas
Iced tea concentrates
www.royalcupcoffee.com
Schiefflin & Sommerset/ Talisker Isle
Blended Scotch whisky.
www.isleofskywhisky.com
UDV/ Smirnoff Twist (now Diageo)
Smirnoff Twist.
www.smirnoff.com
UDV/ Smirnoff Flavored Vodkas (now Diageo)
Flavored vodka.
www.smirnoff.com
Sportsmans Redneck Juice
Bloody Mary Mix
www.sportsmansredneckjuice.com
Stirling Gourmet Flavoring Syrups
Gourmet flavoring syrups.
www.stirlingfoods.com
Stremick's Heritage Foods
Organic soy milk.
www.heritage-foods.com
Swiss Miss
Hot chocolate.
www.swissmiss.com
Zola Acai
Acai beverages.
www.zolaacai.com
*Denotes client was a sponsor and exhibited at a Chefs In America's Corporate Chefs' Buyer Taste Summit only.